Amelia Walk Community Development District

Est. 2005 Located in Nassau County
Meeting ID: 999 1980 1183
+16468769923,,99919801183# US (New York)
+13017158592,,99919801183# US (Germantown)
        +1 646 876 9923 US (New York)
        +1 301 715 8592 US (Germantown)
        +1 312 626 6799 US (Chicago)
Meeting ID: 999 1980 1183
Phase 2 District Facility Re-Opening Regulations:
Pool – Pool is open from dawn to dusk.
Tennis Court/Pickleball – Single play only. No tournament or club play
Basketball/Volleyball Court – Open with Required Social Distancing
Playground – Open with required social distancing
Fitness Center – Open 4 am to 10 pm with required social distancing.
The use of these facilities is at your own risk. Please ensure that you self-sanitize.
No entry if you have COVID, have COVID symptoms, or came into contact with someone with it.
As we work to re-open the amenities from the COVID-19 pandemic, we ask that you still remain cautious during this time and continue to follow all safety guidelines. These guidelines include but are not limited to:
Maintain a 6-foot distance
Avoid crowds (no groups over 50)
Continue to wash hands regularly, and/or use hand sanitizer
Resist from touching your face. Sneeze or cough into a tissue or the inside of your elbow
If you have been sick within the last 14 days, currently feel unwell, or are running a temperature, please remain at home
______
The Amelia Walk Community Development District is a local, special purpose government entity authorized by Chapter 190 of the Florida Statutes as amended, and created by ordinance of the Nassau County as an alternative method of planning, acquiring, operating and maintaining community-wide improvements in planned communities. A CDD provides the "solution" to Florida's need to provide valuable community infrastructure generated by growth, ultimately without overburdening other governments and their taxpaying residents. Community Development Districts represent a major advancement in Florida's effort to manage its growth effectively and efficiently. This allows a developer to establish higher construction standards, meanwhile providing a long-term solution to the operation and maintenance of the community's facilities.
BOARD INFORMATION
Board Of Supervisors Meeting Dates
Fiscal Year 2020:
October 15, 2019
November 19, 2019 CANCELED
December 11, 2019
January 21, 2020 – CANCELED
February 18, 2020
March 17, 2020 – CANCELED
April 21, 2020 – CANCELED
May 19, 2020
June 9, 2020 Continued Meeting at 2 pm via Zoom
June 16, 2020 via Zoom
July 21, 2020 via Zoom
August 18, 2020 via Zoom
September 15, 2020
Amelia Walk Amenity Center
85287 Majestic Walk Boulevard
Fernandina Beach, Florida 32034
2 pm
Management Services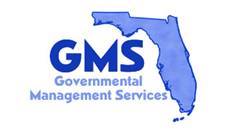 GOVERNMENTAL MANAGEMENT SERVICES LLC
Governmental Management Services (GMS) is a family of limited liability companies that was established on November 26, 2004 for the purpose of providing special district management services to Community Development Districts (CDD). GMS currently has offices in Orlando, St. Cloud, Ft. Lauderdale, Tallahassee, Port St. Lucie, St. Augustine, and Jacksonville, Florida, and Knoxville, Tennessee. GMS currently manages over 130 Community Development Districts across the State of Florida.
475 West Town Place
Suite 114
St. Augustine, FL 32092
Tel: (904) 940-5850
Contact Info
475 West Town Place
Suite 114
St. Augustine, FL 32092
Tel: (904) 940-5850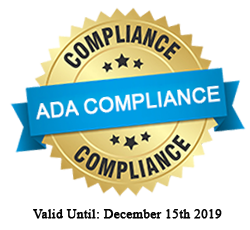 Daniel Laughlin, District Manager
dlaughlin@gmsnf.com
Email the District Manager
Florida Public Records Notice: Emails to and from Community Development District's are public record according to Section 119 Florida Statutes. For more information, please see http://www.myflsunshine.com/.